SmiKar Datacentre
I WANT TO MIGRATE MY AZURE VIRTUAL MACHINES BACK TO MY ON-PREMISE ENVIRONMENT.
SmiKar Servers
I WANT TO SNAPSHOT MY VIRTUAL MACHINES ON A SCHEDULE
SmiKar Servers
I WANT TO SNAPSHOT MY SERVERS BEFORE DEPLOYING UPDATES.
SmiKar Networking
I WANT TO SCHEDULE THE START UP AND SHUTDOWN OF MY AZURE VIRTUAL MACHINES
SmiKar Network
I WANT TO CLONE MY AZURE VIRTUAL MACHINES
SmiKar Coding
I WANT TO STAY UP TO DATE WITH THE LATEST BLOGS
Automation is the KEY to our Software.
Whether its Cloud or On-Premise infrastructure you have to manage, our software will help you to reduce effort and costs in managing these environments.
Maximizing Your Azure Storage with Cloud Storage Manager
In today's data-driven world, organisations are facing the challenge of ever-growing data footprints, and managing these environments can be overwhelming. Azure storage consumption is rapidly growing, and while the cloud offers a limitless supply of storage and resources, it's easy to lose track of where all the storage is being consumed. This often leads to a cost blowout that organisations are struggling to keep up with.
The good news is that there is a solution that can help you take back control of your Azure storage consumption and save you money. Cloud Storage Manager is a powerful tool that enables you to instantly see where all your storage is going, allowing you to optimise your storage and save costs.
Tracking Your Azure Storage with Cloud Storage Manager
With Cloud Storage Manager, you can easily manage your cloud storage, reducing your efforts and costs. The tool helps you track your Azure storage consumption, providing you with insights into where your storage is being consumed. This enables you to quickly identify any areas of inefficiency, take corrective action, and reduce costs.
Migrating Your Azure Virtual Machines with Carbon
Carbon is another powerful tool that helps you migrate your Azure virtual machines to your on-premise hypervisor environment quickly and easily. With Carbon, you can connect to your Azure subscription, choose the virtual machines you want to migrate, and connect to your virtual environment. 
Carbon automatically sets up and replicates your virtual machines to your VMware or Hyper-V environment, making it a fast and efficient way to migrate your Azure virtual machines.
Automating Your Virtual Machine Snapshots with Snapshot Master
Snapshot Master is a versatile tool that interfaces with both VMware's vCentre or Microsoft's System Centre Virtual Machine Manager (SCVMM) and now Microsoft Azure to give you information about your virtual machine snapshots/checkpoints.
With Snapshot Master, you can view snapshot information for your virtual environment, schedule snapshot creation or deletions, receive email notifications, and more.
Automating Your Virtual Machine Snapshots before deploying Patches with SnaPatch
SnaPatch is another powerful tool that helps you automate and schedule a snapshot of your virtual machines prior to the deployment of updates.
By connecting and interacting with Microsoft's System Centre Configuration Manager (SCCM), VMware's ESX, and Microsoft's HyperV, SnaPatch allows you to remove the inherent risk associated with patching and updating servers.
It automatically takes snapshots of the virtual server prior to deploying any patches, giving you a reliable and fast roll back if any of those updates cause an issue to your virtual machines.
Schedule Power On and Shutdown of your Azure VMs
Azure VM Scheduler / Orchestrator
If you need to schedule power on's or shut downs and avoid being charged while your virtual machines are not being used on Microsoft's Azure Cloud, Azure Virtual Machine Scheduler (AVMS) is the tool for you.
AVMS automates scheduled startup and shutdown of Azure Virtual Machines and can perform multiple granular power schedules. Simply select the virtual machines you want to power off or shutdown, create a schedule and AVMS will complete this and notify you via email when the job has started and completed as well as detailing which VMs within Azure you have selected.
Do you need to migrate your VMs within Azure from Azure Service Manager to Azure Resource Manager?
Maybe you need to clone one of your Azure VMs fast and easily?
Perhaps you need to create a clone of your VM (to be used like a snapshot) while you patch or upgrade components of your server and avoid having issues with a risky upgrade?
If you answered YES to any of these, then the Azure VM Cloner (AVMC) is the tool for you.
SmiKar Software was founded with one thing in mind – creating tools that would make it easier to administer an ever growing, risk adverse, complex environment. From VMWare to Hyper-V, On-Premise to Azure our tools are built with the premise of optimising and reducing cost and effort required to manage these technologies.
We pride ourselves on customer service and developing tools to help people manage their environment. We are constantly developing further tools to aid the Administrator.
We live by our motto,
AUTOMATION is the KEY to our SOFTWARE.

Just some of our clients.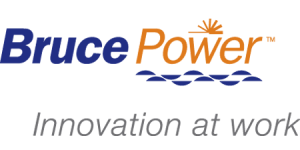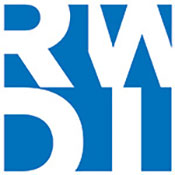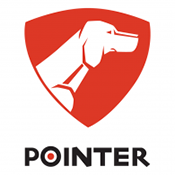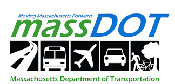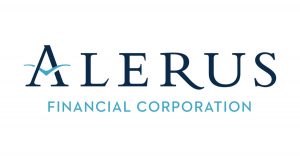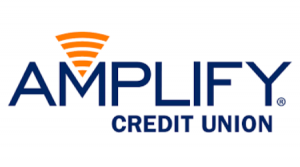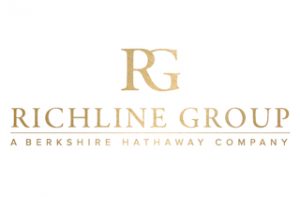 Find us and follow us on social media