How to use SnaPatch Patch Management Software for Microsoft SCCM
---
Launch the SnaPatch Application and you are presented with the main Window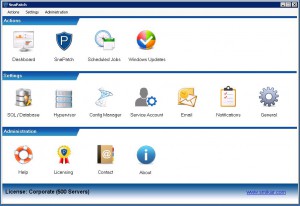 ---
Click the Dashboard Icon to see the history of deployments and any in flight deployments

---
Click the Windows Updates Icon to see all the available updates within your Microsoft System Centre Configuration Manager environment.

---
Click the Schedule Icon to view the schedule tasks you have created.

---
Click the SnaPatch Icon to start the SnaPatch Patch Management Wizard.

---
From the first window you can see data the machine collections that are from your SCCM environment.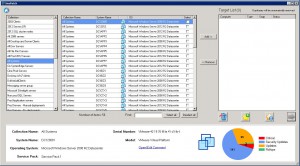 ---
You can right click each server and perform various administration functions: (Remote Desktop, Remote Powershell, Computer Management, Ping, Open/Edit Comments, Show list of missing updates, Show list of installed updates and Computer Details)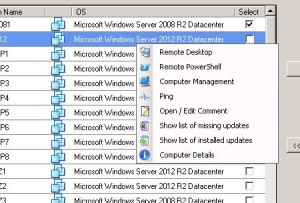 ---
Choose the machines you want to snapshot and deploy patches too and click on Add.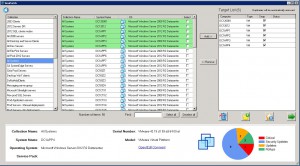 ---
Once you have chosen all the machines that are ready to be patched, click on the Green Arrow.

---
In the next Window, you can choose Windows Updates you would like to deploy to your chosen servers.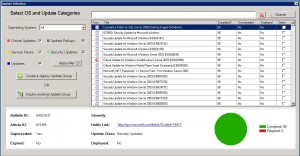 ---
When you have chosen all the updates you wish to deploy, choose either Create & Deploy Update Group (which will be a new update group you can specify) or Deploy to Existing Update Group.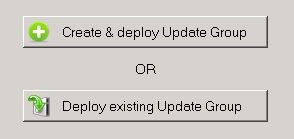 ---
For this example, we are choosing an Existing Update Group. Highlight the Group you wish to deploy to and click on Select.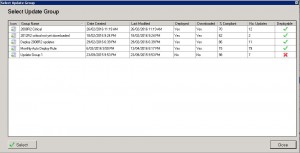 ---
You will now be prompted to create the deployment schedule. Click on Schedule Job.
---
Click on New to start the creation of a new deployment schedule.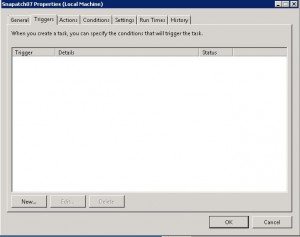 ---
Create the new schedule, keeping in mind, this is when the Snapshots will start and then the deployment will kick off.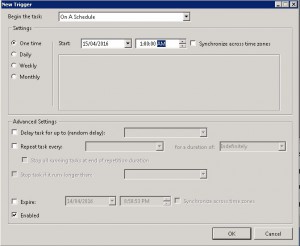 ---
Once you have completed the schedule, click on OK.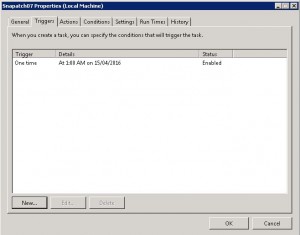 ---
Now we can create the Maintenance Window for deployment. Choose an appropriate duration you would like the maintenance window to run. You will need to factor in additional time for your servers to complete a successful snapshot and for patch deployment. Once you have set an appropriate time frame click on Finish.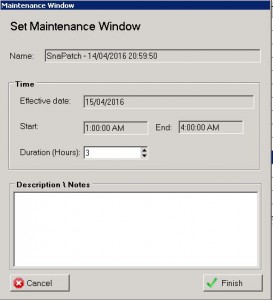 ---
Now this has all been completed your virtual servers will have a snapshot taken and only if this is successful, will updates then be deployed to them all within the maintenance window you have scheduled.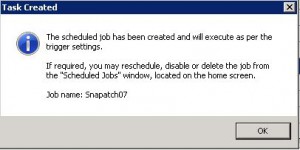 ---
Thats all there is to using
SnaPatch Patch Management Software
for Microsoft SCCM. If you have setup
email notifications
, you will receive these throughout the Server Snapshot and Update Deployment Process.