Snapshot Master Installation
To install SnapShot Master follow these instructions;
---
Download and launch the Snapshot Master executable.


---
If prompted, choose allow this application to run.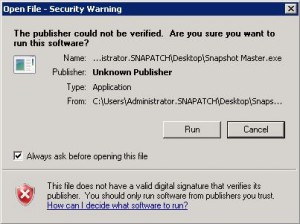 ---
Click on NEXT to start the installation of the prerequisites for Snapshot Master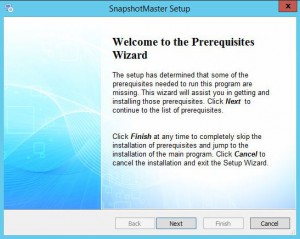 ---
You will need to install the prerequisites for Snapshot Master. Click Next and then follow the wizards.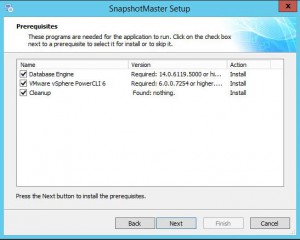 ---
Now that all the prerequisites have installed, we can proceed with installing the application. Click on ACCEPT.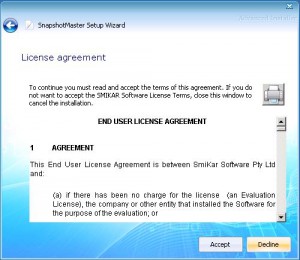 ---
Choose the destination folder and then click NEXT.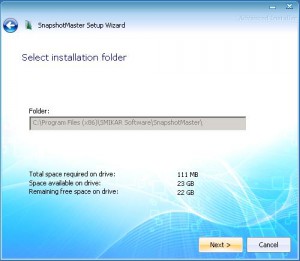 ---
We are now ready to kick off the installation. Click INSTALL to proceed.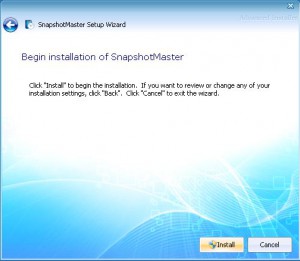 ---
The Installation will now progress.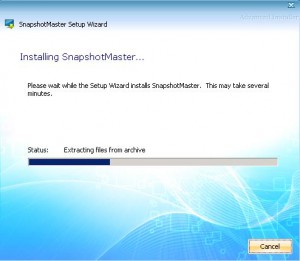 ---
Snapshot Master has now installed. Click on Finish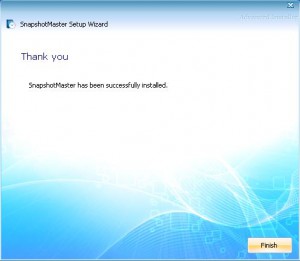 ---
You may be prompted to restart your machine, if so please restart when appropriate.

---
You will next be required to configure Snapshot Master. Please go to the following page for the Snapshot Master Configuration Settings.