Our Software Products
The following software products have been developed by SmiKar Software to make the System Administrator's life easy.
Before downloading any of our products, make sure you read and agree with our EULA (End User License Agreement)
---
SnaPatch Patch Management Software Addon for Microsoft's SCCM

Patching servers is always a risk. You want to reduce the vulnerability risk to your environment, but also find deploying the updates risky too?
Well SnaPatch can help. SnaPatch is the perfect addon software for your SCCM patching regime. SnaPatch allows you to automate a snapshot of your virtual servers, and only if that was successful will it allow SCCM to deploy patches.
Click this link to learn more about SnaPatch
---
SnapShot Master Software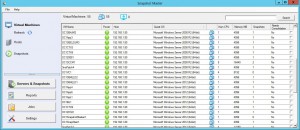 Do you find that you need to schedule the creation of new Snapshots?
What about scheduling the deletion of a Snapshot?
Have the need to perform these functions and more to multiple virtual machines?
You can do all this and more with SnapShot Master.
SnapShot Master connects to your Hyper-V or Vmware environment and provides you with all the snapshot or checkpoint details. You can automate new snapshot creation, snapshot deletion, select and delete or create snapshots of multiple servers and more. Click this link to learn more about SnapShot Master.
---
Azure Virtual Machine Scheduler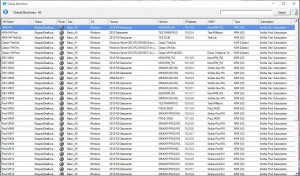 Do you need to power off and on your Virtual Machines within Microsoft Azure?
Find that you are paying for services while they are not being utilised?
Have the need to schedule shutdowns and power ups to save costs?
The Azure Virtual Machine Scheduler can do all this for you. It will connect to all your Azure Subscriptions, display information about your virtual machines and finally, schedule automated power ons and offs and then notify you via email of the result.
Click this link to learn more about Azure Virtual Machine Scheduler.
---
Azure Virtual Machine Cloner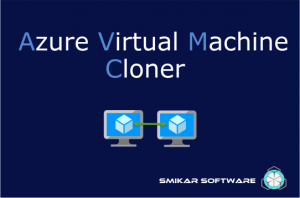 Do you need to migrate your VMs within Azure from Azure Service Manager to Azure Resource Manager?
Maybe you need to clone one of your Azure VMs fast and easy?
Perhaps you need to create a clone of your VM (to be used like a snapshot) while you patch or upgrade components of your server and avoid the risky upgrade?
If you answered YES to any of these, then the Azure VM Cloner (AVMC) is the tool for you.
Click this link to learn more about Azure Virtual Machine Cloner.
---
Azure Virtual Machine Deployer Software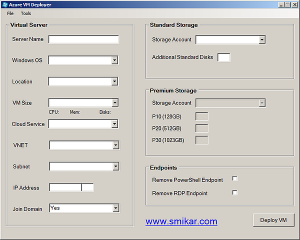 Deploy Virtual Machines to Microsoft's Azure Cloud (IAAS) with ease with our free tool.
Click this link to learn more about AVMD