Azure VM Remover.
Deleting a virtual machine in Azure is a really easy process, however, all the components that make up the virtual machine are left behind.
Things like the OS disk, data disks, network security groups, boot diagnostics, public IP and network interface.
You are then left to run a cleanup process of finding and deleting these items, or more often than not, they end up getting left behind!
Azure Virtual Machine Remover automates the process of deleting and cleaning out all the additional components.
---
Select the VM you want to delete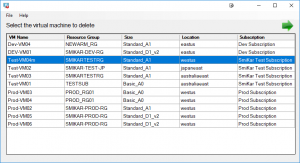 Lists all the components AVMR has found and will delete.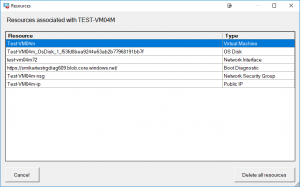 Delete process completed with all components removed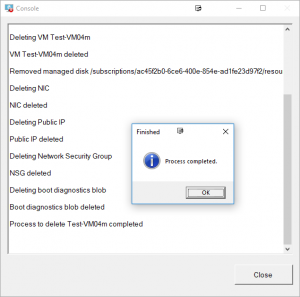 Thats all there is to it. Easily removes and deletes your virtual machine within Azure.
Download Azure VM Remover today
Azure VM Remover is completely free
.