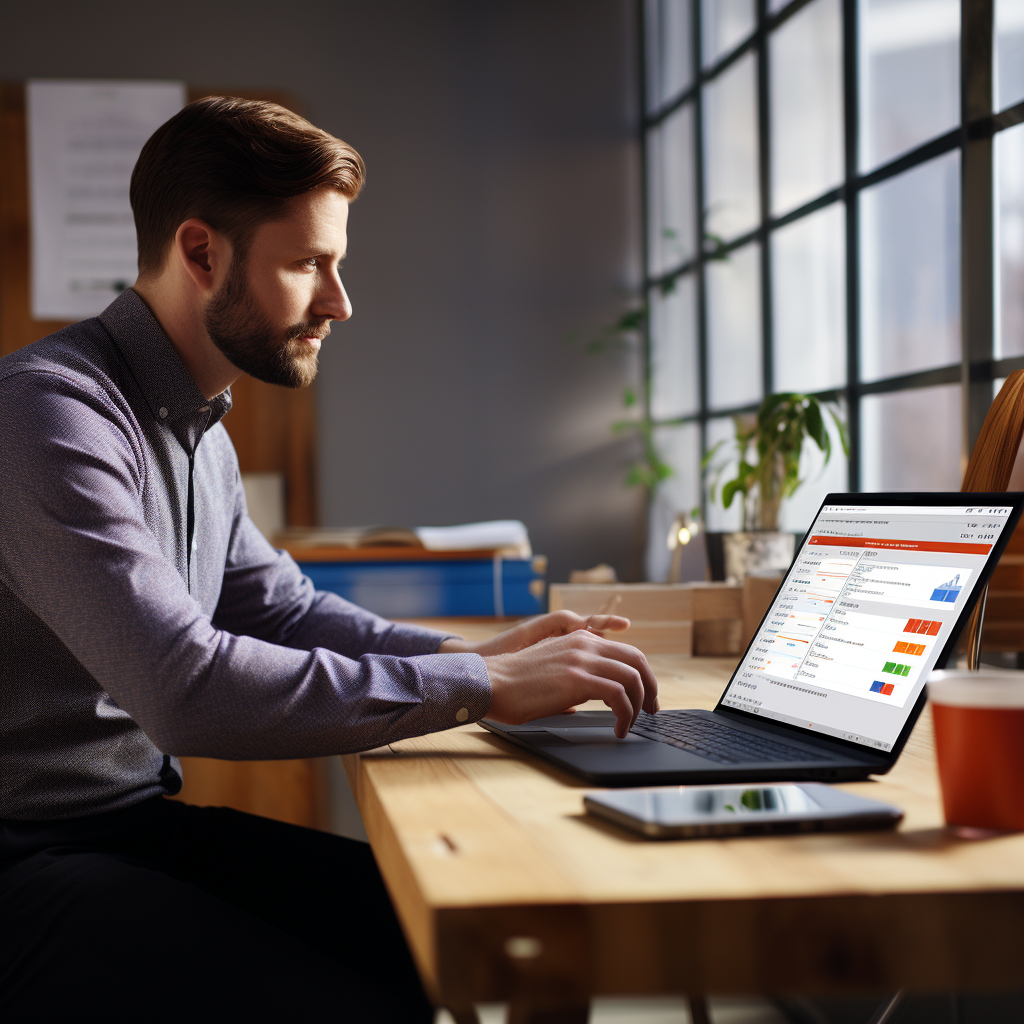 Overview of Office 365
Microsoft Office 365, often simply referred to as Office 365, represents a significant shift in the way we approach work in a digital environment. It's a subscription service that ensures you always have the most up-to-date modern productivity tools from Microsoft. This suite of services and applications goes beyond the traditional software suite to offer a wide range of tools and solutions to modern-day challenges faced by organizations and individuals alike.
Office 365 encompasses various applications and services that have become essential in the modern workspace. From the classic trio of Word, Excel, and PowerPoint for document creation and management, to more recent additions like Teams and SharePoint for collaboration, Office 365 provides an extensive toolkit for various professional needs. What sets it apart from earlier iterations of Microsoft Office suites is its cloud-centric approach. This paradigm shift to cloud computing ensures that your data, documents, and projects are always accessible, no matter where you are, as long as you have an internet connection. This accessibility transcends device boundaries as well, allowing for a seamless work experience whether you are on a PC, a tablet, or a smartphone.
Moreover, Office 365 is built with collaboration at its core. The various tools and services are intricately interlinked, allowing for seamless interaction between different apps and facilitating easy sharing and collaboration on documents and projects. This integration goes a long way in breaking down silos within organizations and promoting a more collaborative and inclusive work culture.
The continuous update model of Office 365 ensures that you always have access to the latest features and security updates, without the need to purchase new versions of the software. This model not only enhances security but also ensures that you have access to the latest tools and features to enhance productivity.
Benefits of Office 365
The advantages of utilizing Office 365 are numerous and extend far beyond just having access to key productivity applications. One of the primary benefits is the ease of access it provides. Being a cloud-based service, Office 365 allows for access to your work, emails, and data from anywhere in the world. This accessibility is invaluable in today's increasingly mobile and global work environment.
Furthermore, the collaborative features embedded within Office 365 applications are a boon for teamwork. Features like co-authoring on documents, real-time editing, and easy sharing of files and documents foster a collaborative environment where ideas can flow freely. These features are especially beneficial in a remote or hybrid work setting, bridging the gap between team members located in different geographies.
Office 365 also shines in terms of security and compliance. Microsoft has invested heavily in securing its cloud services, and Office 365 is no exception. Features like encrypted email, data loss prevention, and mobile device management ensure that your data remains secure, even when accessed from remote or personal devices.
The seamless integration among various apps and services within Office 365 significantly improves workflow efficiency. Being able to switch between apps without losing context, or being able to share data between different apps easily, saves time and reduces friction in daily tasks. Moreover, the various automation tools available within Office 365 can further streamline workflows, reducing repetitive tasks and freeing up time for more value-added activities.
The cost-effectiveness of Office 365 is another significant benefit. The subscription model allows for scaling up or down based on your needs, ensuring you only pay for what you use. Additionally, the lower upfront costs as compared to traditional software purchases, and the reduced need for in-house IT infrastructure and maintenance, can lead to substantial cost savings in the long run.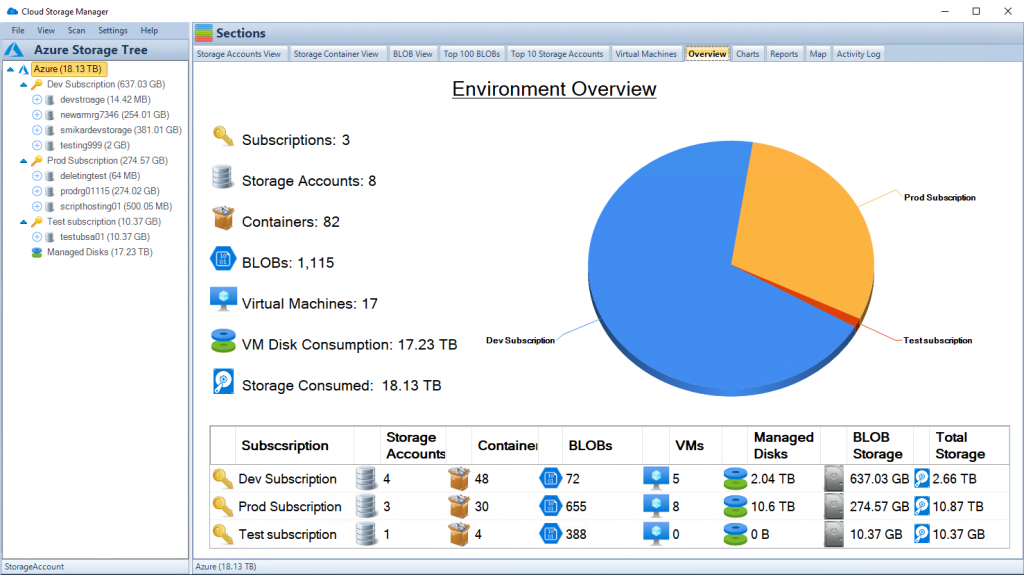 Core Services
Microsoft Word
Microsoft Word has been a staple in the realm of word processing for years. However, with Office 365, Word has ascended to new heights, evolving into a platform that fosters creativity and collaboration. The heart of its transformation lies in its co-authoring feature, where multiple individuals can work on a document simultaneously, in real-time. This real-time collaboration breaks down the barriers of geographical locations and time zones, making teamwork effortless and instantaneous. The ability to see edits as they occur, coupled with a commenting and review system, streamlines the revision process and ensures everyone is aligned with the changes being made.
Word in Office 365 also embraces the power of cloud computing, enabling users to access their documents from anywhere, on any device. This freedom of access is not just about viewing documents; you can create, edit, and collaborate on documents whether you're at the office, at home, or on the move.
The integration of intelligent services like Editor and Designer in Word enhances your document creation experience. These AI-powered features offer suggestions for spell checking, grammar corrections, and even stylistic writing recommendations, making your writing crisp, clear, and error-free. Additionally, the Designer feature helps in formatting your document professionally, providing style suggestions and themes that bring a coherent and polished look to your document with just a few clicks.
The extensive template library in Word is another treasure trove. Whether you are creating a report, a resume, a brochure, or a newsletter, there's a template to jump-start your project. These professionally designed templates save time and ensure your documents adhere to standard formatting norms.
Microsoft Excel
In the realm of data management and analysis, Microsoft Excel holds a venerable position. With Office 365, Excel has become an even more potent tool for dissecting and understanding data. The inclusion of features like Power Query and Power Pivot facilitates the manipulation and analysis of large datasets, making it easier to extract actionable insights.
The introduction of AI in Excel with features like Ideas is a game-changer. It analyzes your data and provides suggestions for ways to present it better. Whether it's spotting trends, identifying outliers, or suggesting charts and graphs, Ideas helps you make sense of data quickly and efficiently.
The Data Types feature in Excel further enhances data analysis by providing rich, contextual information. For instance, if you have geographical data, Excel can recognize it and provide additional information like population or area, making your data more meaningful.
Excel's capability for advanced data analysis shines with features like Forecasting, which can predict future trends based on historical data. Similarly, the PivotTable feature allows for a deep dive into data, enabling you to summarize and analyze large datasets, and extract significant insights.
The sharing and collaboration features extend to Excel as well, allowing for multiple people to work on a spreadsheet simultaneously. This collaborative approach is invaluable when working on data-intensive projects where real-time data sharing and analysis are crucial.
Microsoft PowerPoint
PowerPoint has long been the go-to tool for creating presentations. However, Office 365 has transformed PowerPoint into a more collaborative and interactive platform. The Co-authoring feature, similar to Word and Excel, allows multiple individuals to work on a presentation simultaneously. This collaborative approach not only speeds up the creation process but also enriches the presentation with diverse viewpoints and inputs.
The Designer feature in PowerPoint is a boon for those looking to create professional-looking presentations quickly. It offers design suggestions based on the content of your slides, providing various themes and formatting options to choose from. This AI-powered feature is a time-saver and ensures your presentations are visually appealing and engaging.
One of the standout features in PowerPoint is the Morph transition, which creates stunning animations and transitions between slides, making your presentations more dynamic and captivating. Similarly, the Zoom feature allows for a non-linear presentation flow, enabling you to navigate through slides in any order, making your presentations more interactive and engaging.
The Presenter Coach is another noteworthy feature that helps you rehearse your presentation and provides feedback on your pacing, pitch, and use of filler words. This virtual coach helps you polish your presentation skills, ensuring you deliver a compelling and effective presentation.
With Office 365, PowerPoint is no longer just a standalone application; it's a part of an integrated ecosystem that enhances your presentation experience. The ease of sharing presentations, collecting feedback, and collaborating with others, coupled with the powerful design and interactive features, makes PowerPoint a comprehensive tool for all your presentation needs.
Microsoft Outlook
In the digital age, managing communications effectively is paramount, and Microsoft Outlook stands as a robust platform for managing emails, schedules, contacts, and tasks. With Office 365, Outlook transcends the boundaries of a traditional email client to become a personal information manager that integrates seamlessly with other Office 365 apps and services.
The Focused Inbox feature helps you prioritize your emails by separating important emails from the clutter, ensuring you attend to what matters most. The integration of Microsoft To-Do and Microsoft Planner with Outlook allows for efficient task management and project planning directly from your inbox.
Calendar sharing, meeting scheduling, and integration with Microsoft Teams for video conferencing, make Outlook a powerful tool for managing your time and communications. The seamless synchronization between email, calendar, and tasks ensures you stay on top of your commitments and never miss important deadlines.
Security is a hallmark of Outlook in Office 365, with features like encrypted email and anti-phishing protection ensuring your communications remain secure and confidential. Additionally, the data loss prevention (DLP) feature helps in identifying and monitoring sensitive information, ensuring compliance with organizational or regulatory standards.
The ease of access to your email, calendar, and contacts across devices ensures you stay connected and organized, whether you are at your desk or on the move. The integrated experience provided by Outlook in Office 365 simplifies the management of your day-to-day communications and schedules, enabling you to focus on what matters most.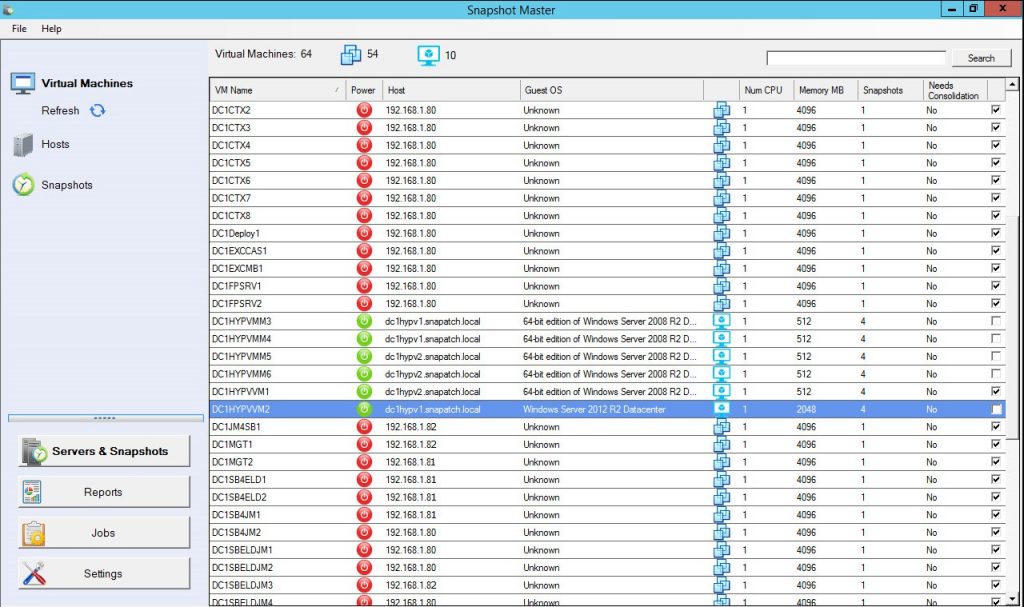 Collaboration Services
Microsoft Teams
In a modern workspace, collaboration is the cornerstone of productivity and innovation. Microsoft Teams stands as a hub for teamwork in Office 365, offering a platform where teammates can interact, share, and collaborate on projects seamlessly. It provides a shared workspace where conversations, content, and tools live together, making teamwork more accessible and efficient.
Microsoft Teams is not just about messaging, although its chat functionality is robust. It's a comprehensive teamwork solution that integrates with other Office 365 apps and services. You can create different channels for various projects or topics, and within these channels, you can hold meetings, share files, and collaborate on documents in real-time.
The video conferencing feature of Teams is a boon for remote or hybrid teams. It supports large meetings, webinars, and even live events. The integration with Microsoft Whiteboard enhances the interactive nature of meetings, allowing participants to sketch ideas and brainstorm together, irrespective of where they are located.
Teams also extend the collaborative nature of Office 365 to external stakeholders. You can invite clients, vendors, or other external partners to join your Teams channels, ensuring everyone involved in a project is on the same page.
Moreover, the integration of apps like Planner, To-Do, and Power BI within Teams brings project management and data analysis into the collaborative framework, making it easier to track progress and make data-driven decisions within the team.
SharePoint Online
SharePoint Online acts as the repository and management system for your organization's information and documents. It's a secure place to store, organize, share, and access information from any device.
SharePoint facilitates the creation of intranet sites, allowing departments, teams, or projects to have their dedicated sites where they can store documents, share news, and manage tasks. These sites act as centralized locations where team members can find everything related to their work.
One of the standout features of SharePoint Online is its robust search functionality. It makes finding documents and information a breeze, even if your organization has a vast amount of data. The search is not just keyword-based; it's intelligent and learns over time to provide more relevant results.
The integration of SharePoint with other Office 365 services like Teams, Yammer, and Stream enhances its collaborative capabilities. Whether it's storing the files shared in a Teams channel or creating a news post that gets shared on Yammer, SharePoint acts as the backbone that supports collaboration and communication within an organization.
OneDrive for Business
OneDrive for Business provides a personal space in the cloud for individuals within an organization. It's where you can store, share, and access your work files across multiple devices.
OneDrive is deeply integrated with Office apps like Word, Excel, and PowerPoint, allowing for real-time co-authoring and sharing of documents directly from the apps. The sharing functionality is robust, with the ability to control who can view or edit your files and even setting expiration dates on sharing links.
The sync feature of OneDrive ensures that your files are always up-to-date across all your devices. It also provides an offline access feature, where you can keep working on your files even without an internet connection, and the changes get synced once you are back online.
Security is a priority in OneDrive for Business, with features like Personal Vault for storing sensitive files and Ransomware detection to protect your files from malicious attacks. Moreover, the Admin Center provides IT professionals with the tools to manage users and security settings, ensuring compliance with organizational or regulatory standards.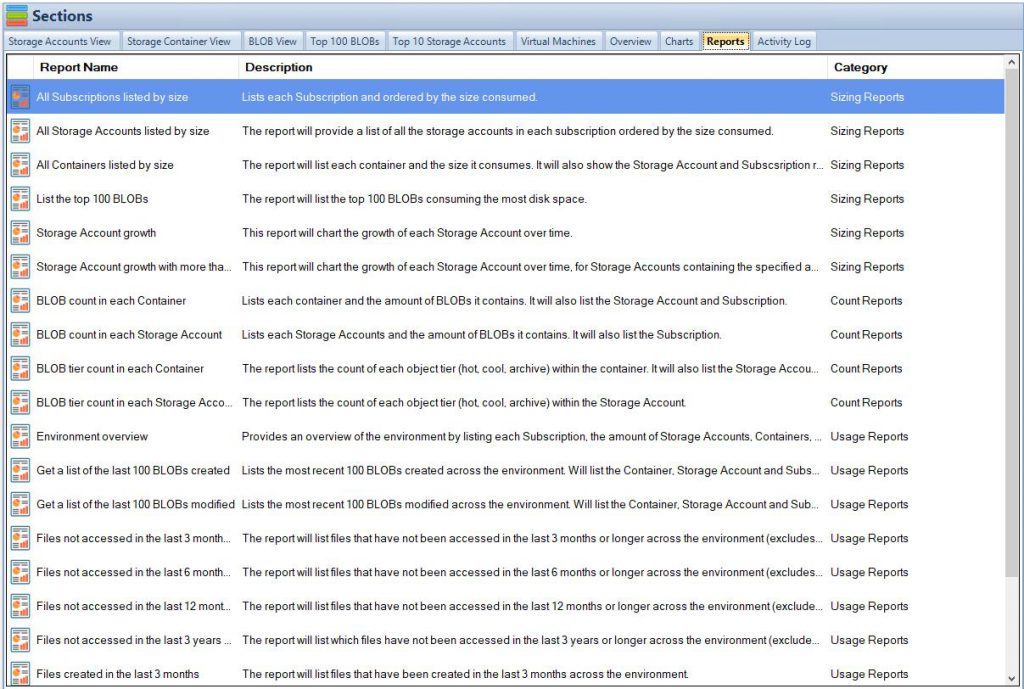 Advanced Services
Power BI
In an era where data is king, Power BI stands as a crown jewel in Office 365's suite of services. It's a business analytics tool that turns data into insightful visuals and reports. Power BI can connect to a myriad of data sources, be it on-premises databases, cloud services, or simple Excel files, and transform this data into interactive dashboards and reports.
The ease of sharing and collaborating on reports makes Power BI a powerful tool for data-driven decision-making within organizations. Teams can work together on dashboards, share insights, and make decisions based on real-time data.
Power BI is not just about creating static reports; it's about interactive data exploration. The Q&A feature allows users to ask questions in natural language and get answers in the form of visuals like charts or graphs. This interactive nature of Power BI makes it accessible to everyone, not just data analysts or IT professionals.
The integration of Power BI with other Office 365 services like Excel and SharePoint enhances its capabilities. For instance, you can publish Power BI reports to SharePoint or embed live Power BI dashboards in PowerPoint presentations, making your data storytelling more compelling and insightful.
Power Automate
Repetitive tasks can be a drain on productivity. Power Automate, formerly known as Microsoft Flow, addresses this challenge by allowing you to create automated workflows between your apps and services. Whether it's automating notifications, synchronizing files, collecting data, or creating complex multi-step workflows, Power Automate can handle it all.
Power Automate provides a simple, visual interface to build workflows, with a vast template library to get you started. These templates cover common scenarios like sending a notification when an email arrives in a specific folder, or saving email attachments to OneDrive.
The ability to connect to over 275 apps and services makes Power Automate a powerful automation tool. You can automate tasks between Office 365 apps, as well as third-party services like Dropbox, Twitter, or Google Drive, breaking down silos between different software ecosystems.
Moreover, Power Automate supports conditional logic, allowing you to create complex workflows that can handle different scenarios and make decisions based on certain criteria. This level of automation can significantly streamline processes, reduce manual effort, and increase efficiency within organizations.
Azure AD
Security and identity management are paramount in today's digital workspace. Azure Active Directory (Azure AD) is Microsoft's cloud-based identity and access management service, which helps your employees sign in and access resources.
Azure AD is the backbone of Office 365 security, providing a range of identity services including multi-factor authentication (MFA), single sign-on (SSO), and identity protection. These services ensure that only authorized individuals can access your organization's resources, providing a secure and compliant digital workspace.
Moreover, Azure AD provides advanced security features like Conditional Access, which allows you to define and enforce policies based on user, location, device state, and application. This granular control over access ensures your organization's data remains secure, even in a complex modern workspace.
The integration of Azure AD with Office 365 enhances the user experience by providing seamless access to apps and services, without compromising on security. Whether it's signing in to Office 365, accessing SharePoint sites, or collaborating in Teams, Azure AD ensures a secure and streamlined experience.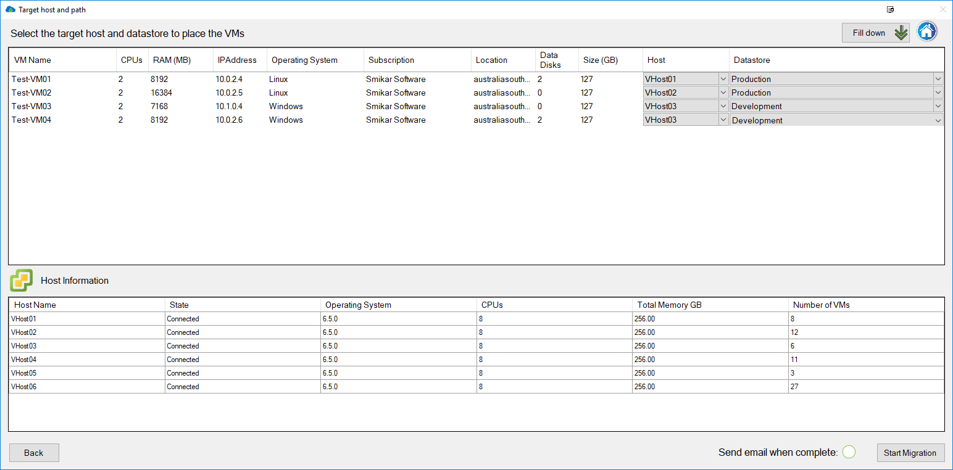 Subscription Plans
Comparison of Plans
Office 365 offers a variety of subscription plans designed to cater to different needs, whether it's for personal use, professional freelancers, small businesses, or large enterprises. Each plan comes with a different set of features and pricing to match the requirements of different user groups.
The primary plans include Office 365 Business Basic, Office 365 Business Standard, and Office 365 Business Premium. While the Basic plan provides web and mobile versions of Office apps with email and calendaring, the Standard and Premium plans include the full suite of Office apps, along with advanced services for communication, collaboration, and compliance.
For larger organizations, the Office 365 E3 and E5 plans offer a comprehensive set of features with advanced security and compliance tools. These plans are tailored to meet the demands of enterprise-grade users, providing extensive capabilities for data management, analytics, and advanced threat protection.
Choosing the right plan involves assessing the needs of your organization in terms of the number of users, the level of security required, and the specific tools and services that will enhance your productivity and operational efficiency.
Conclusion
Final Remarks
Office 365 is not just a set of tools; it's a comprehensive ecosystem designed to enhance productivity, collaboration, and security in the modern workspace. The seamless integration between apps and services, coupled with the cloud-centric approach, makes Office 365 a robust platform for tackling today's work challenges. Whether you are working solo or as part of a large team, Office 365 has something to offer that can streamline your workflows, enhance collaboration, and secure your digital workspace. Investing in an Office 365 subscription is an investment in a smoother, more collaborative, and more efficient work environment.
FAQs
What is the difference between Office 365 and Microsoft 365?
Office 365 refers to the suite of cloud-based productivity tools and services, while Microsoft 365 is a broader bundle that includes Office 365, along with Windows 10 and Enterprise Mobility + Security (EMS), providing a complete solution for businesses.
Is Office 365 secure for my business?
Yes, Office 365 provides robust security features including data encryption, multi-factor authentication, and advanced threat protection to ensure your data and digital workspace remain secure.
Can I use Office 365 on multiple devices?
Absolutely! Office 365 allows you to access your apps and services across multiple devices, including PCs, Macs, tablets, and smartphones, ensuring a consistent work experience wherever you go.
How does the collaboration feature work in Office 365?
Collaboration in Office 365 is facilitated through tools like Microsoft Teams for communication, SharePoint Online for content management, and co-authoring features in apps like Word, Excel, and PowerPoint, allowing multiple individuals to work on documents simultaneously.
What kind of support is available for Office 365 subscribers?
Office 365 subscribers have access to Microsoft's extensive support resources, including online documentation, training videos, community forums, and direct support from Microsoft support professionals.
---
This portion of the article provides insight into the subscription plans of Office 365, a summarization of the key points discussed in the article, and answers to some