Azure tools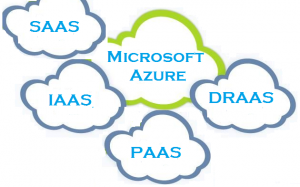 Cloud Computing
Cloud computing is a game changer and Microsoft's Azure is the leading provider of cloud infrastructure and services. Whether you require Platform as a Service (PAAS), Software as a Service (SAAS), Disaster Recovery as a Service (DRAAS) or Infrastructure as a Service (IAAS) it is hard to go past the suite of products that Microsoft's Azure cloud provides.
Tools
SmiKar Software has developed the following Azure Tools to allow the Administrator or Developer recover costs and time;
Azure Virtual Machine Scheduler
Virtual machines are billed within Microsoft Azure every minute they are on and running. Simply shutting down those virtual machines within Azure and not deallocating them you will still end up being charged. You need to take one further step and deallocate those virtual machines to not keep incurring charges.
The Azure Virtual Machine Scheduler (AVMS) connects to your Microsoft Azure subscriptions and will allow you to automate and schedule the shutdown, deallocation then power those Virtual Machines when they are not being used. This will save you time and money. Imagine having your development and test servers shutting down, deallocating every night at 7pm, then power back on at 7am ready for one your developers and application owners come back in for the morning. Doing this alone will save you thousands of dollars a year.
Download and try the Azure Virtual Machine Scheduler now for yourself with a free 30 day trial key.
Azure Virtual Machine Deployer
Deploying Virtual Machines to Microsoft Azure cloud can be difficult and can require you to learn powershell. Well we have developed a completely FREE tool, the Azure Virtual Machine Deployer.
Download now and remember, its completely free.